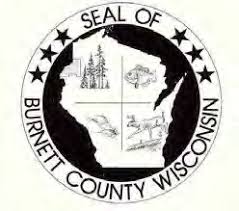 NOTICE SEASONAL WEIGHT LIMITATIONS
Pursuant to Wisconsin Statutes §349.16, seasonal weight limitations on select County Trunk Highways (CTH) in Burnett County will become effective at 12:01 a.m. on March 9, 2020. Adjustment to the proposed effective date may be considered contingent upon weather conditions.
As permitted by §349.16, Burnett County hereby limits each axle configuration to no more than four and one-half (4.5) tons during the seasonal weight limitation period on all CTHs in Burnett County with the following exceptions:
CTH A, CTH B, CTH D from CTH M to STH 35, CTH G, CTH H from STH 77 to STH 35, CTH H from CTH G to the Barron County line, CTH K, and CTH M from CTH D to STH 70.
Vehicles actively performing highway maintenance, school buses, and vehicles hauling bulk milk products are exempt from seasonal weight limitations on Burnett County Trunk Highways. See §349.16 for other special exemptions.
BY ORDER OF THE BURNETT COUNTY HIGHWAY COMMISSIONER