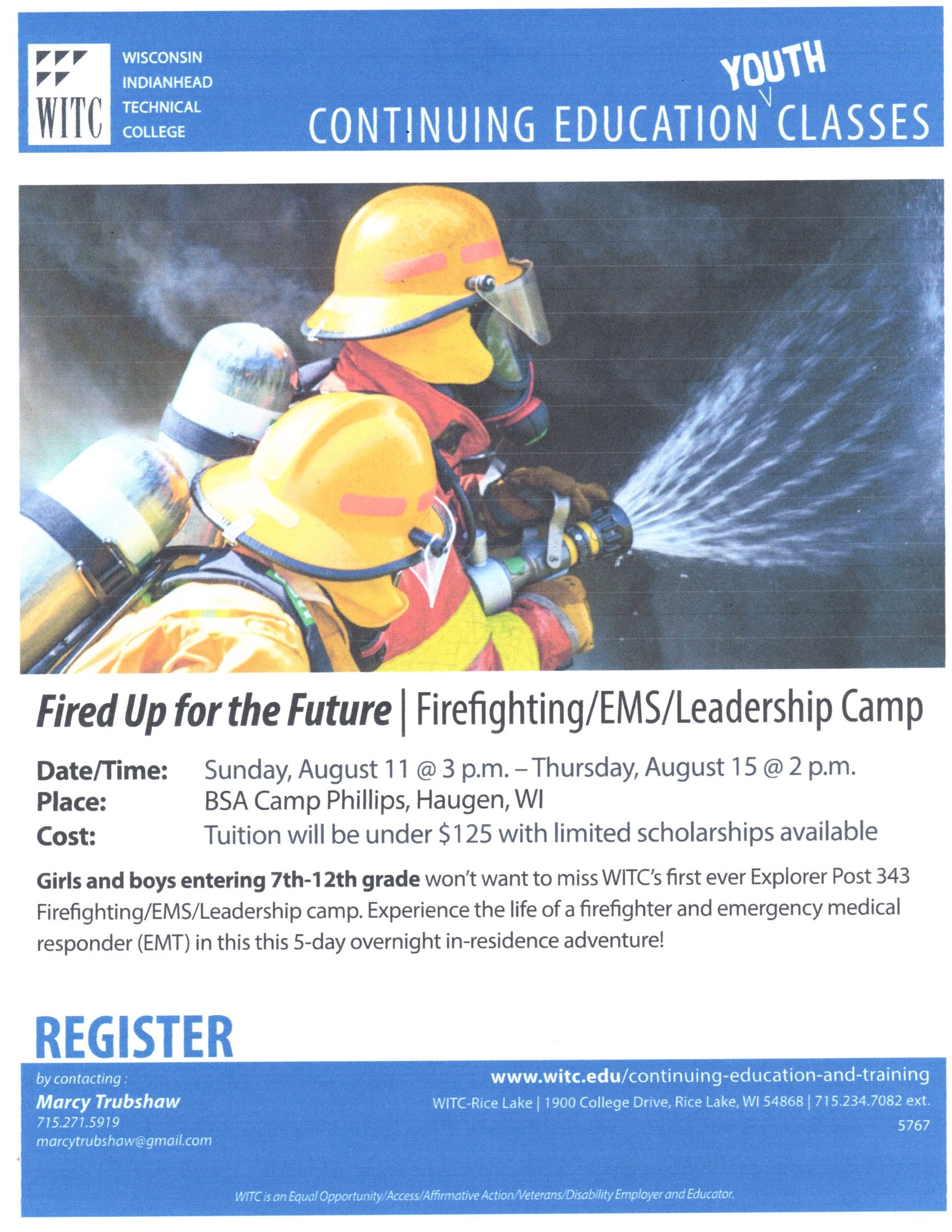 WITC Fire/EMS Explorer Club is focused on career exploration for girls and boys 12-13 year olds (clubs) adn 14-18 year olds (posts) are invited to join. . This will be a summer camp only that will meet at our local fire department.
The purpose is to:
-Interest WITC area youth in joining volunteer ro career Fire/EMS orgnizations when they are old enough.
-Interest youth in joining a current year-round Fire Post.
-Educate youth regarding knowledge and skills needed for success in the occupation of firefighting and EMS.
-Develop leadership skill necessary for success as a firefighter/EMT.
-Have fun
Fired Up For The Future
DATE/TIME: Sunday, Agust 11 at 3PM-Thursday, August 15 at 2PM
BSA Camp Phillips, Haugen, WI
COST: Tuition will be under $125 with limited scholarships available.
Girls and bys entering 7th-12th grade won't want to miss WITC's first ever Explorer Post 343 Firefighting/EMS/Leadership camp. Experience the life of a firefighter and emergency medical responder (EMT) in this 5 day overnigh in-resdience adventure!
For more information contact Joel Drahos-Fire Chief -Town of Jackson by leaving a message at Town Hall for him to call you back.