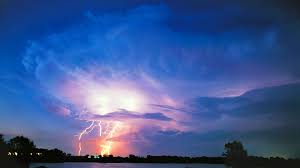 Skywarn Spotter Training presented by Burnett Emergency Management and the National Weather Service will provide training to volunteers in the detection and reporting of life-threatening thunderstorms-those that contain large hail, damaging winds and tornadoes. There are 1700 Skywarn spotters across NE Minnesota and NW Wisconsin reporting to the Duluth Weather Service.
Everyone is invited to attend this FREE training and is open to the general public.
This class will be held at the Town of Jackson Fire Hall-County Roads A&C on April 17, 2018 at 6:30PM.